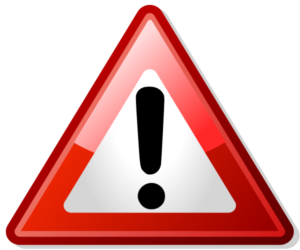 Workshop/Renewal Credit Notice
IMPORTANT NOTICE
All educators certified with PTSB are assigned a unique PTSB ID number. When you login to your PTSB account you will find your PTSB ID number in the Educator Section (the first screen after you have logged in). It is recommended that you use this PTSB ID number when you sign up for PTSB approved workshops to avoid having to sign up using your FULL 9-digit Social Security Number.
REMINDERS:
Your PTSB ID number is NOT the last 4 digits of your SSN.
You MUST login to the PTSB website to obtain your PTSB ID #(See image to the left of page). Your ID# is 4 or 5 digits in length.
Workshop facilitators are responsible for entering your renewal credit(s). PTSB no longer enters renewal credits.
As stated on each workshop participant sign up sheet, in order for participants to receive renewal credits they must provide EITHER of the following:
Your PTSB ID number (preferred method)
Your FULL Social Security Number (The requirement is for all 9 digits to be noted on the sign in sheet. Participants who only provide the last four-digits of their SSN cannot have renewal credits entered into the system).
NOTE FROM 2008 – 2009 SCHOOL YEAR
If you attended a workshop during the 2008-2009 school year – CHECK YOUR RENEWAL CREDITS in your online account on the PTSB website. If you only provided a partial SSN when you signed into the workshop, – you may not have received your renewal credit(s). If you did not receive credit – you will need to contact the person that facilitated the workshop. Please do not contact PTSB regarding your missing renewal credit(s) as we are unable to verify your participation in the workshop nor enter credit for your participation.
---
It is recommended that you verify your credits as soon as possible, rather than waiting until your license is up for renewal only to find that you do not have the necessary renewal credits. Unfortunately, PTSB is not able to remedy this situation, it is your responsibility to check your renewal credits and contact the facilitator of the workshop you attended.